Tag: family stress
Holiday Fun When 'We Don't Like the Same Things'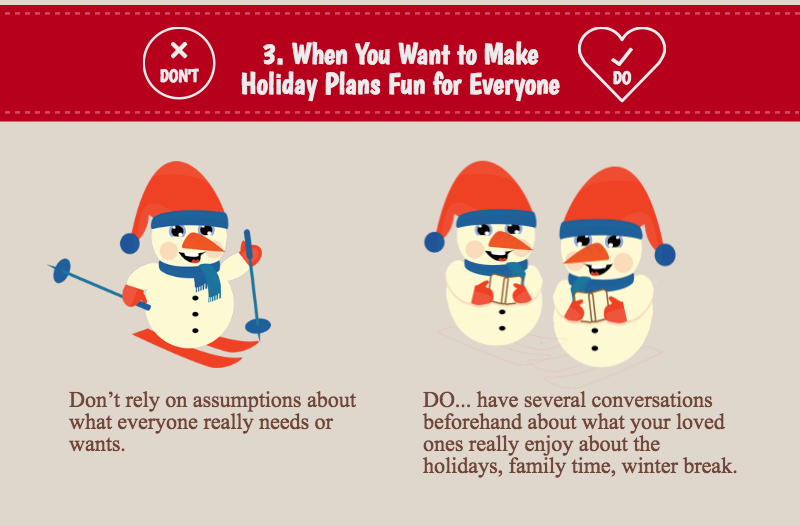 #3. When You Want Holiday Plans to be Fun for Everyone
Don't rely on your assumptions about what everyone really needs or wants.
DO… talk a few times beforehand about what your loved ones really enjoy about the holidays, family time, winter break.
Why This Works…
What's important to you about celebrating the holidays? It has probably changed over time! In the beginning, you and your partner may have delighted in getting your kids that special gift they were most longing for. And because the kids were open about what they wanted, agreeing between the two of you was easy! But now, if everyone's grown and changed, and making other people happy isn't as simple as buying them things.
You've come to realize, too, that you can't really control other people's feelings. Happiness is an 'inside job,' as the saying goes.
Maybe now, you're seeing the time together as more of a chance to help your family members bond with each other. Maybe you'd like to experience each other's sense of fun. You want to … Come Read the Rest